Executive Board of Directors
Erin Wood, Lake Region State College, President
Kale Stromme, Western State Bank, Past President
Jack Yunker, Yunker Law Firm, Vice President
Terra Eriksson, CHI St. Alexius Health Devils Lake, Secretary
Full Board
Lisa Crosby, Lake Region Heritage Center
Kade Sveen, Bremer Bank,
Marlena Thorson, Crossroads Coffee & Espresso
Ryan Yoder, Decorated Wearables
Crystal Beggs, Leading Edge Equipment
Our Team

Suzie Kenner
Executive Director, Chamber & Tourism
701-662-4957
Email Me: suzie@devilslakend.com
Suzie Kenner has been the Executive Director of the Tourism Division for over 13 years. Since 2009, she has been promoting the City of Devils Lake, mostly in the leisure market, as a top hunting and fishing destination. 
Using her past skills as a graphic designer and art director for a printing company, Suzie is responsible for creating and executing the destination marketing plan in both national and regional markets.  She oversees research projects, maintains media and public relations, manages the social media campaigns, maintains the website and designs all creative in-house. In 2019, she was honored with the Governor's Legend Award for Travel and Tourism Industry Leadership for her efforts. She is involved with the Devils Lake Kiwanis Club and the Destination Marketing Association of North Dakota, and has served as President for both organizations in the past.  
Suzie is a native of North Dakota and when she's not working, loves exploring and promoting our great state. She loves to golf, spend leisurely days on the boat (as many days as possible during the short summer months), fish when she can, spend as much time with friends and family, travel near and far and spend time with her two favorite people, her husband and eight year old daughter. A glass of wine with a good book and toasty fire is her favorite nightly pastime.
---

Allyson Smitten
Event & Communication Coordinator
701-662-4903
Email Me: allyson@devilslakend.com
Allyson is the Event & Communication Coordinator at the Chamber, she is responsible for planning Chamber events, communicating with Chamber members, assisting in marketing efforts, general administrative support, and so much more. She has been with the Chamber for a year.
Allyson is from Nevada and made her way to Devils Lake almost 2 years ago. She has a BAS in Organization and Project Management.  When she is not working, she spends time with her fiancé, explores the outdoors, and travels to visit family.
---
Kaylee Lang 
Accountant & MVD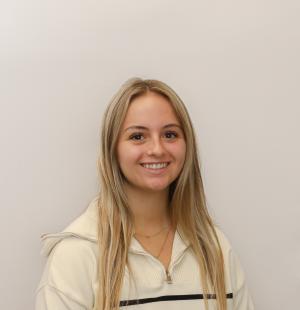 701-662-4903
Email Me: accounting@devilslakend.com
Kaylee is the Accountant at the Chamber and spends most her days tending to chamber accounts, making sure funds are in place for events and other items, and staying in touch with local businesses. When she is not doing accounting work for the chamber, Kaylee assists the Motor Vehicle Department with processing dealer paperwork. She is attending college full time at Lake Region State College to receive her associates degree in business and accounting this fall. 
Kaylee was born and raised here in Devils Lake. When she is not working or attending college, she loves to stay busy at the lake, spend time with family and friends, be outdoors, and take care of her plants. 
---
Sydney Engel 
Motor Vehicle Clerk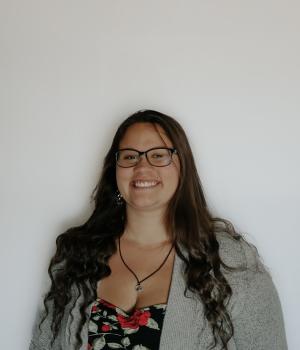 701-662-8966
Email Me: motor.vehicle@devilslakend.com
Sydney is one of the Motor Vehicle Clerks at the Chamber. She is one of the friendly faces you see at the counter. Her main job is to assist the public with their title transactions, renewals, answering questions concerning the motor vehicle department, and processing dealer work for the surrounding dealerships in the area.
Sydney graduated from the University of Crookston – Minnesota in May of 2023 with a bachelor's in Equine Science and Equine Business Management.
Sydney's family is from the Devils Lake area and she just moved back to join them. When not in the office Sydney enjoys spending her time with her family, being outdoors, and raising her horses.
---
Jordan Perez
Motor Vehicle Clerk
701-662-8966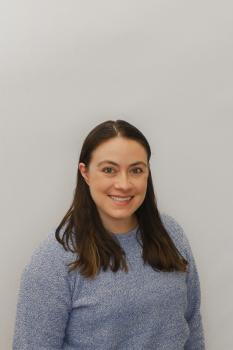 Email Me: motor.vehicle@devilslakend.com
Jordan is one of the Motor Vehicle Clerks at the Chamber. She helps with title processing, registration renewals, and answering questions for the community. She also assists local dealerships with processing their dealer work. 
Jordan recently joined the team after a long career in dentistry. She attended Devils Lake Schools and got her associates degree from Lake Region State College. She finished her training as a dental assistant while living in California and moved back to the lake region in 2017. She enjoys spending time with her 3 kids, and being at their sporting events such as football, wrestling, baseball and competitive cheerleading.