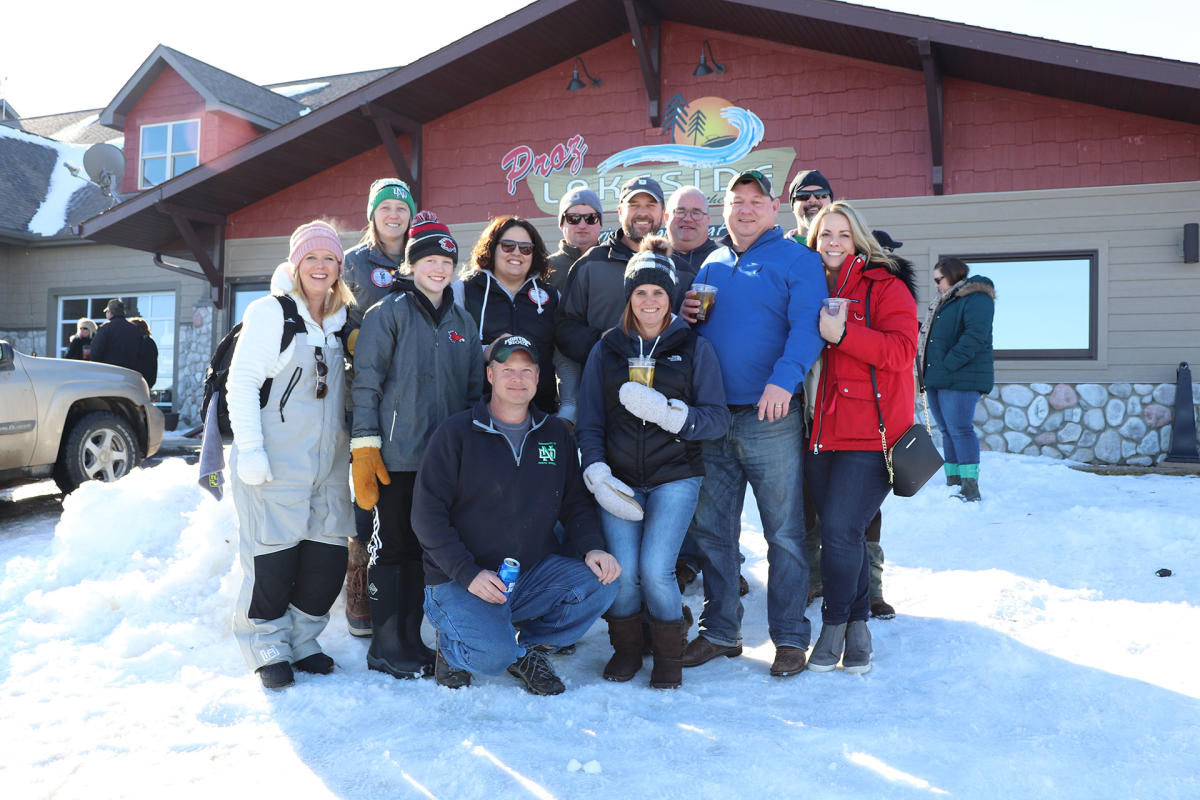 What is ShiverFest without some cold temps, some shopping and outdoor activities? Supporting local businesses and spending time outside, SHIVERING and enjoying beautiful Devils Lake is what it is all about!
Are you ready for a weekend full of shiverin' fun activities? We sure are, and so are our local businesses!
ShiverFest events will begin Friday evening, February 19th with a free kick-off Family Outdoor Dance Party at the new Bridgestone Park from 4:00 p.m. – 7:00 p.m. This surely will be fun for the whole family –sledding, snow sculptures, s'mores, dancing and more! Check out the Downtown ShiverFest Kickoff Family Dance Party on Facebook here! Adults, don't forget, there is a shiverin' good time waiting for you, as well! Check out the 1st annual Downtown Devils Lake Pub & Retail Crawl Friday evening from 5:00 p.m. – 8:00 p.m. Tickets a.k.a Ski Lift Passes, are $10 and are now available at participating businesses Downtown. Drinks, prizes, games with a chance to win big once your Lift Pass if full! Be sure to fuel up for the fun with a hearty dinner at the Devils Lake famous Old Main Street Café. Starting at 4pm, kids 10 and under receive a free meal off of the kids' menu with a purchase of an adult meal (some exclusions may apply)!
Remember, though many of the ShiverFest activities are outside, it is important, and highly encouraged, to follow CDC COVID-19 guidelines. Bring your masks, as some businesses require upon entering, and be sure to allow for social distancing measures.
After you head out on the town Friday evening, be sure to get some rest. Saturday is a big day! Bundle up the family and head out to Woodland Resort for a day of fun on the ice! Start the day with a family skate or pond hockey and warm up before an afternoon of fishing! The ShiverFest Youth Ice Fishing Tournament begins at 1:00. Registration will be available prior to the event, on the ice. Tickets are also available at both the Chamber of Commerce Office and the Devils Lake Fire Department. Cost is $10 per child for the tournament, which also includes a fishing rod, tackle box, bait, and tackle! The first 100 to register will also receive a free t-shirt, and the first 250 to register will get food certificates from Taco John's. As usual, there will be some great prizes to win (must be present to win!), along with trophies for the largest fish! Wrap up the morning and fun-filled afternoon with a sweet treat up at Proz Lakeside. S'mores will be available to make at the firepits with pre-packaged s'more kits available and social distancing guidelines followed.
Did you think that was all? No way! Take a trip across the lake to Creel Bay Golf Course to warm up inside the club house and support those small businesses while shopping the Winter Wonderland Vendor Show from 10:00 a.m. – 3:00 p.m. If you're more of the outdoor type, bring your sleds for sledding from 9:00 a.m. – 4:00 p.m., check out the free Cross Country Ski rentals and ski through a winter oasis on Creel Bay Golf Course, bring your sneakers and participate in the Frozen Fanny 5K at 11:00 a.m. or find your zen with some outdoor Snowga at 12:30.
Be sure to check the weather forecast and dress warm. You know, we don't call this ShiverFest for nothing!
On Saturday afternoon, you can also try your hand at something new! New to this year's list of ShiverFest activities is a Learn to Curl event at the Lake Region Curling Club. Split into two separate sessions, an afternoon, and an early evening session, take the kiddos and Learn to Curl with some of our local curling experts. To find out more information and to get pre-registered, check the event out on Facebook!
After a day full of outdoor fun, some shopping and fishing, you're sure to be hungry. The Devils Lake Optimist Club is holding their 2nd annual Steak and Burger Fry at Proz Lakeside. Enjoy dinner with the family at one of the many local favorite restaurants and help to support the Optimist Club.
We can't end the day there. So, help us end it with a BANG! Thanks to our local sponsors, Bergstrom Cars, Farmers Union Oil, DCI Credit Services and Devils Lake Tourism, we will once again be ending ShiverFest with a firework display! At 8:00 p.m. watch the big, beautiful Devils Lake winter sky light up from Creel Bay. This year's display is bound to be bigger and better than ever – Don't miss it!
We know there are a plethora of activities to try and fit into one day, so we want to remind you that family skating or pond hockey at Woodland Resort, free Cross-Country Skiing and sledding are open for all on Sunday, too from 9:00 a.m. – 4:00 p.m.
This year's ShiverFest is sure to be one for the book, and we cannot wait for you to participate! If you have questions, don't hesitate to contact the Chamber of Commerce office, or find more details on our website.