Chamber Fishing Tournament
Yearly, over the fourth weekend of June, you can find the Devils Lake Chamber, anglers and many others out at Grahams Island State Park, participating in the festivities of the annual Devils Lake Chamber Walleye Fishing Tournament. Devils Lake features some of the best fishing in the country, so why not grab a friend and join in on the action.
JUNE 23, 2023
Grahams Island State Park
Devils Lake, North Dakota
$6,500 Guaranteed 1st Place Prize!
$275 Per Team | Top Prize Payouts Based on 125 Teams
Additional Prize Increase
Additional $1,500 towards payout from the Devils Lake Chamber & Devils Lake Tourism if tournament field is full by Thursday, June 15, 2023!
BUSINESS SPONSORS

Kid's Fishing Clinic
Free Kids & Family Clinic sponsored by the National Professional Anglers Association and Deutz Fishing right after the weigh in on Saturday. First 50 kids will receive rod/reel combinations.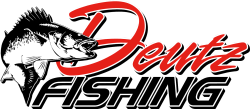 Prizes
Large Fish Prizes & More(by Weight)
Largest Walleye (Minimum 15") - $1000
Proz End Of The Line & Proz Lakeside
Third Largest Walleye (Minimum 15") - $250
Ironhide Equipment Inc.
Plaques To Top Teams
Farmers Union Oil & Jerome Wholesale
Biggest Basket Award - $250
Klemetsrud's Plumbing & Heating
Young Angler Award - $400
Blake's Marine
7th Place Award - $200
Real Estate 7
Second Largest Walleye (Minimum 15") - $500
NDTC & Horizon Financial Bank
Largest Walleye Mounting
Pooh's Taxidermy
Mixed Couple Award - $250
State Farm Insurance - Kevin Vistad
Hot Seat Giveaway - $500
Slumberland Furniture
Smallest Basket Award
Sleep Inn & Suites
41st Place Award
Lake Region State College
Sponsors
Earlybird Sponsors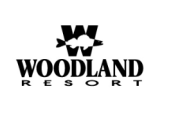 Tournament Lunch Sponsors
LEEVERS FOODS
SCHWAN WHOLESALE CO.
Additional Prizes & Sponsors
GERRELLS SPORTS CENTER
NIKOLAISEN LAND COMPANY
GRAHAMS ISLAND STATE PARK
OLD MAIN STREET CAFE
LAKE REGION ANGLERS ASSOCIATION
Registration & Tournament Rules
For application, tournament rules & all the complete details, please review the form below.
You can also visit devilslakend.com or call the Chamber at 1800-233-8048
2023 Winners
| | | | | | |
| --- | --- | --- | --- | --- | --- |
| 1 | SKYLAR SCHULZ-AUSTIN STORMS | 5/5 | 7.21 | 28.02 | $6,500 |
| 2 | KYLE OLSON-BETH MACDONALD | 5/5 | 8.17 | 27.39 | $4,300 |
| 3 | TROY SAND-NICK FUGLEBERG | 5/5 | 6.93 | 27.07 | $3,300 |
| 4 | DAVE RANDASH-RENDY RANDASH | 5/5 | 8.14 | 26.74 | $2,700 |
| 5 | SHELBY VASICHEK-CODY ARMSTRONG | 5/5 | | 26.09 | $2,400 |
| 6 | JEFF TRANA-RICK DARLING | 5/5 | 7.23 | 23.51 | $2,000 |
| 7 | KYLE REIMER-CHRIS SCHROEDER | 5/5 | | 22.29 | $1,900 |
| 8 | FORREST BALVITSCH-JEREMY SANDVIK | 5/5 | 5.17 | 22.27 | $1,600 |
| 9 | AARON BLAIR-DAVID BURKHOLDER | 5/5 | | 21.91 | $1,300 |
| 10 | VICTOR KLOSTERMAN-TODD TABLEMAN | 5/5 | 7.62 | 21.86 | $1,100 |
| 11 | JASON KLEIN-ALLISON KLEIN | 5/5 | 4.57 | 20.24 | $900 |
| 12 | JAMIE LEHMANN-MICHAEL LEHMANN | 5/5 | 5.66 | 20.19 | $750 |
| 13 | KURT HODNY-JASON VASICHEK | 5/5 | | 20.14 | $700 |
| 14 | AARON JOHNSON-MICHELE JOHNSON | 5/5 | | 19.78 | $600 |
| 15 | JAY HAGEN-JON BECKER | 5/5 | | 19.43 | $575 |
| 16 | BLAINE VOLK-WILLIAM SMYTHE | 5/5 | 4.21 | 19.13 | $550 |
| 17 | GARRET SCHEMIONEK-JAKE LOGGHE | 5/5 | | 18.31 | $500 |
| 18 | BRANDON MACK-CASEY WERLINGER | 5/5 | | 18.04 | $450 |
| 19 | JEREMY LINDEMANN-LARRY ZIMMERMAN | 4/4 | 7.82 | 17.89 | $400 |
| 20 | ALEX RESLOCK-DEREK RODER | 5/5 | | 17.07 | $350 |
| 21 | CHAD MILLER-JORDAN JOSHUA | 5/5 | | 17.03 | $300 |
| 22 | AMBROSE KIPKA-KARL MALIKOWSKI | 5/5 | | 16.77 | $275 |
| 23 | JASON HANSON-BRANDON HANSON | 5/5 | 5.97 | 16.51 | $275 |
| 24 | SPENCER DEUTZ-CARLEY DEUTZ | 5/5 | | 16.02 | $300 gift card |
| 25 | TANNER LANGAN-GARY LANGAN | 5/5 | | 15.91 | $200 gift card |
Other Prizes
| | | | |
| --- | --- | --- | --- |
| 1st Biggest Walleye | KYLE OLSON-BETH MACDONALD | 8.17 | $1,000 |
| 2nd Biggest Walleye | DAVE RANDASH-RENDY RANDASH | 8.14 | $500 |
| 3rd Biggest Walleye | JEREMY LINDEMANN-LARRY ZIMMERMAN | 7.82 | $250 |
| | | | |
| Miexed Couple | Kyle Olson/Beth McDonald | 27.39 | $250 |
| | | | |
| Biggest Basket | SKYLAR SCHULZ-AUSTIN STORMS | 28.02 | 250 |
| | | | |
| Young Angler | AARON JORAMO-JASE JORAMO | 14.4 | 400 |
| | | | |
| Small Basket | JEREMIAH ALONGE-CLAY KAMONI | 1.26 | Sleep Inn gift Cards |
| | | | | |
| --- | --- | --- | --- | --- |
| 26 | MICHAEL HUNT-COLE LAMB | 5/5 | | 15.74 |
| 27 | JUSTEN BARSTAD-TODD SCHLIEVE | 5/5 | | 15.54 |
| 28 | ALLAN KRECH-DAVID HENDERSON | 5/5 | | 15.28 |
| 29 | ERIC HANSON-VIRGIL WOGOWSKI | 5/5 | | 14.8 |
| 30 | MITCH JORE-SCOTT HENRY | 5/5 | | 14.61 |
| 31 | CORY ANDERSON-KEN REMMEN | 5/5 | | 14.54 |
| 32 | CHRIS STOREY-RYAN SHROEDER | 5/5 | | 14.51 |
| 33 | AARON JORAMO-JASE JORAMO | 5/5 | | 14.4 |
| 34 | MATTHEW SAYLER-JULIUS SAYLER | 5/5 | | 14.32 |
| 35 | RILEY KIPKA-KEVIN MALIKOWSKI | 5/5 | 4.45 | 14.14 |
| 36 | ROB VOLK-KEVIN KRAFT | 5/5 | | 13.93 |
| 37 | STEVE LARSON-PAUL MUND | 5/5 | | 13.66 |
| 38 | DEVIN SCHWANKE-BRADY STOLL | 5/5 | | 13.55 |
| 39 | ERIC DEWALD-LUKE KLEMETSRUD | 4/4 | | 13.42 |
| 40 | DERRICK WOLF-JEREMY GUTHMILLER | 5/5 | | 13.31 |
| 41 | SCOTT GULLIEKSON-PRESTON LAIB | 5/5 | | 13.23 |
| 42 | CHAD THORLAKSON-BRYON HAMILTON | 5/5 | | 12.73 |
| 43 | CHRIS LINDNER-HIEDI LINDNER | 3/3 | 6.63 | 12.55 |
| 44 | DARIN HOFFMAN-RON GERMUNDSON | 5/5 | | 12.18 |
| 45 | JUSTIN SACKENREUTER-COLE BIEBER | 5/5 | | 12.16 |
| 46 | DENNIS NELSON-TOM LEVOS | 5/5 | | 12 |
| 47 | JEFF AMBUCHL-CHARLES PORTER | 5/5 | | 11.93 |
| 48 | MATT BAUER-DAN MURRAY | 5/5 | | 11.76 |
| 49 | TONY MCNEAL-NATHAN POPP | 5/5 | | 11.73 |
| 50 | ALEX HUBER-JENNA KENT | 5/5 | | 11.71 |
| 51 | NEAL FINKE-TANNER FINKE | 5/5 | | 11.57 |
| 52 | LOREN DESJARDINS-DESIREE DESJARDINS | 5/5 | | 11.45 |
| 53 | ROB SHEPHERD-CHRIS SHEPHERD | 4/4 | | 11.07 |
| 54 | MARK FINCH-CHELEE FINCH | 5/5 | | 11.06 |
| 55 | TERRILL WOLF-JIM HAGEROTT | 5/5 | | 10.97 |
| 56 | BRYAN LANG-DREW BECKMAN | 5/5 | | 10.74 |
| 57 | JEFFERY BEARD-DARRIN THORSULL | 3/3 | | 10.72 |
| 58 | COREY HAUGEN-STEVE HALL | 5/5 | | 10.6 |
| 59 | BRAD JOHNSON-DOYLE SCHWANK | 5/5 | | 10.4 |
| 60 | THOMAS ROST-JOHN BOULETTE | 4/4 | | 10.37 |
| 61 | FRANCIS SCHUMACHER-DARWIN HAUGAARD | 5/5 | | 10.23 |
| 62 | MARK NYGAARD-TROCER TOLLEFSON | 5/5 | | 10.08 |
| 63 | CORY EVERSON-CHAD ESTENSON | 2/2 | 5.98 | 9.9 |
| 64 | JORDAN HOFFMAN-GREG LEHMICKE | 5/5 | | 9.75 |
| 65 | KARRY KYLLO-PAM KYLLO | 5/5 | | 9.71 |
| 66 | CHANDLER AARFOR-JOHN AARFOR | 3/3 | | 9.67 |
| 67 | MATT LANG-MITCH LANG | 5/5 | | 9.61 |
| 68 | CHAD PERDUE-BRYAN MILLER | 5/5 | | 9.6 |
| 69 | TRYGG OLSON-TYLER INGEBRETSON | 5/5 | | 9.43 |
| 70 | CLINT ARENS-GENE ARENS | 5/5 | | 9.41 |
| 71 | ADAM HUNT-KELVIN CLOUSE | 5/5 | | 9.36 |
| 72 | ANDREW WILLYARD-WARREN WILLYARD | 5/5 | | 8.97 |
| 73 | DAN LONG-BRIAN LONG | 5/5 | | 8.85 |
| 74 | RICK PFAU-RICHARD L. PFAU | 5/5 | | 8.84 |
| 75 | DARIN MACDONALD-TREVOR VARILEK | 5/5 | | 8.69 |
| 76 | BOB GIBSON-BRAD LARSON | 3/3 | | 8.49 |
| 77 | JEREMY ZAUN-CURT JOHNSON | 5/5 | | 8.41 |
| 78 | DAVE DAVIS-GLENN MARCIL | 5/5 | | 8.19 |
| 79 | TUCKER SATTERLUND-COLBY JONES | 2/2 | | 7.85 |
| 80 | LOWELL WATNE-DAVID WATNE | 3/3 | | 7.68 |
| 81 | BRADEN HARDER-TOM HARDER | 5/5 | | 7.63 |
| 82 | MIKE SYLLING-BRYCE JORAMO | 3/3 | | 7.61 |
| 83 | RONNIE DEUTZ-RYAN SUBART | 2/2 | 4.76 | 7.31 |
| 84 | AUSTIN CARSEN-NATHAN MILLER | 4/4 | | 7.27 |
| 85 | JUSTIN SCHULZ-LEXI EVANS | 5/5 | | 7.24 |
| 86 | SHANE MARTIN-BERNIE BELGARDE | 5/5 | | 6.81 |
| 87 | NATHAN RUE-CORY JORGENSEN | 5/5 | | 6.79 |
| 88 | CHRIS FRIER-DYLAN FRIER | 4/4 | | 6.77 |
| 89 | SCOTT SCHUCHARD-JON MARMICHIEL | 4/4 | | 6.44 |
| 90 | LUCAS GENEREUX-JUSTIN BROOKS | 4/4 | | 6.38 |
| 91 | JON DIRCKS-ERIC NYGAARD | 3/3 | | 6.2 |
| 92 | TIM RUTTEN-QUINCE HAMBEK | 2/2 | | 6 |
| 93 | THEODORE KITTELSON-EVERETTE BLAISDELL | 4/4 | | 5.91 |
| 94 | CHRIS CHAIKA-CALEB CHAIKA | 2/2 | | 4.96 |
| 95 | CRAIG REIERSON-DON MILLER | 2/2 | | 3.92 |
| 96 | BRAD LIEH-HUNTER LIEH | 1/1 | 3.44 | 3.44 |
| 97 | MIKE JOHNSON-CLAYTON GRUENITE | 2/2 | | 2.88 |
| 98 | CHRIS AUGUSTIN-AARON SAWATZKY | 1/1 | 1.53 | 1.53 |
| 99 | GREG CUMMINGS-VICKY CUMMINGS | 1/1 | 1.29 | 1.29 |
| 100 | JEREMIAH ALONGE-CLAY KAMONI | 1/1 | 1.26 | 1.26 |
| 101 | KEVIN BRUER-JEFF BRUER | 0/0 | | 0 |
| 102 | MATT FIALA-ANDREW ROBERTSON | 0/0 | | 0 |
| 103 | DARIN GADOR-RAY BELFORD | 0/0 | | 0 |
| 104 | KRAIG GELLNER-KIM REISWIG | 0/0 | | 0 |
| 105 | BRUCE HAGEN-HOWARD NELSON | 0/0 | | 0 |
| 106 | JASON MITCHELL-JASON VOTAVA | 0/0 | | 0 |
| 107 | KENT PULST-JACOB DONHAUER | 0/0 | | 0 |
| 108 | TOM STENVOLD-DAN STENVOLD | 0/0 | | 0 |
| 109 | CALEB VEER-TYLER MOOS | 0/0 | | 0 |