Every year it is important to support our local businesses but if there ever has been a year to make sure you shop local for the holidays, 2020 is it. Small businesses in our area have been hit hard during the COVID pandemic and shopping local during the holiday season can help ensure that they stay open in our community for years to come. We put together some gift guides to help with some ideas for your holiday shopping. Get creative, there are plenty of places and items to ensure you find the perfect gift right here in Devils Lake.
The Men in Your Life
1. Ice Fishing Gear
With the ice fishing season approaching, new gear is always a good idea as many men in the area hit the ice in the winter. You could create the perfect collection for any ice fishermen inside a new ice fishing pail with fun items such as lures, tackle box, scoops, ice tents, personalized insulated cup, hat, gloves, hand warmers, etc. Make sure to check out Gerrells Sports Center, Ed's Bait Shop, Home of Economy, and Ace Hardware for all your ice fishing gift needs including gear and apparel. Their staff will be more than willing to help you pick out the right items. You could even make it extra special by adding some Devils Lake Gear found in the Devils Lake Visitor Center.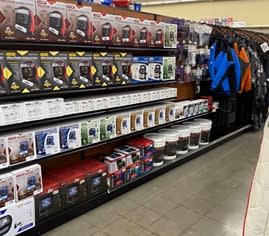 Photo of Ace Hardware Fishing section
2. Sports Gear
If the man in your life is a sports enthusiast, you can find all kinds of sports gear at Gerrells Sports Center whether you are buying new sporting equipment such as hockey skates, basketballs, footballs, etc. or clothing gear! Gerrells carries brands such as Under Armor, Columbia, Hey Dudes, and more. You can also create customized sports apparel at Decorated Wearables, Xtreme Signs, and Creative Impressions.
3. Unique, Quirky, and Sentimental
Have a quirky or hard to buy man in your life? The Rilos + MiMi Market has items for men such as locally made coasters, mugs, and seasonings. If you are looking for a sentimental gift for the men in your life, make sure to check out Lone Tree Designs for metal décor that can even be customized. LaMotte's Paint & Glass features unique lake decor and picture frames that you can fill with your favorite picture. Make sure you talk with Ramsey Photo for your photo printing needs or Ramsey photo to create a personalized calendar or photo gift.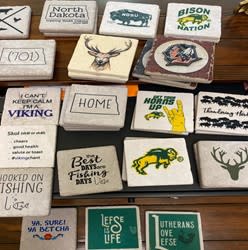 4. Tools
Tools are always a great gift idea for men in your life! You can find tools at Ace Hardware and Home of Economy. What guy doesn't need another drill, flashlight, or measuring tape in their life? Tools are a useful and purposeful gift.
The Women in Your Life
1. Warm and Cozy to Stay Inside
Cozy and comfy is so in for 2020, with more people staying at home why not create the ultimate stay at home bundle for the women in your life. You can find several varieties of comfy tees and sweaters right in Devils Lake, you can also include a cozy blanket, candles, and socks. Why not include a bottle of wine from Devils Lake Liquors or another local liquor store, in addition to a fun wine glass from LaMotte's Paint & Glass or Rilos + MiMi Market? Make sure check out Creative Impressions, Rilos + MiMi Market, Xtreme Signs and Graphics, Decorated Wearables, and the Devils Lake Visitor Center for all your comfy needs including sweaters and blankets.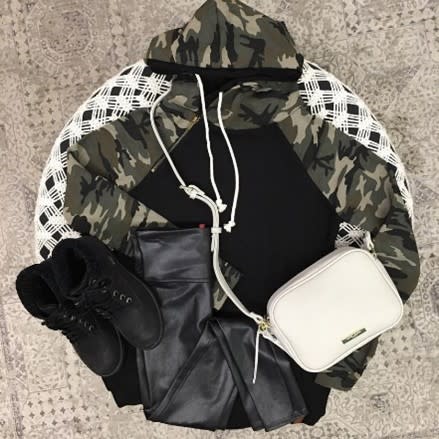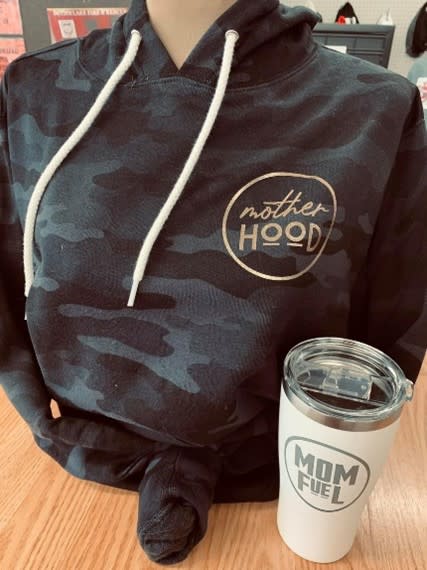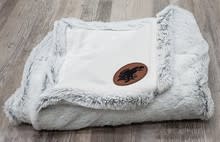 2. Unique, Creative, and Handmade
If you are looking for unique and creative gifts make sure to check out LaMotte's Paint & Glass, Rilos + MiMi Market, and Lone Tree Designs. Each of these giftshops have many gift options from décor, kitchen items, and North Dakota made products.
3. Jewelry
Jewelry is something the women in your life will always treasure. Ritter Huesgen's is the ultimate place to find jewelry in Devils Lake but you can also find Jewelry at LaMotte's Paint & Glass, and the Rilos + MiMi Market.
The Kids in Your Life
1. Toys for all ages
You are sure to find gifts for babies and kids at some of our great local shops like LaMotte's Paint & Glass, Creative Impressions and the Rilos + MiMi Market. Home of Economy carries toys for the holidays as well!
2. Firebirds Fan Gear
Load up your kids with Firebird Fan Gear, you can find so many options for Firebirds gear in Devils Lake from blankets at Creative Impressions, Xtreme Signs and Graphix and Decorated Wearables! You can find Firebird bags and necklaces at the Rilos + MiMi Market. Find clothing, stickers, mittens, pop sockets, water bottles, hats, beanies, and more at Creative Impressions, Decorated Wearables, and Xtreme Signs and Graphix, too!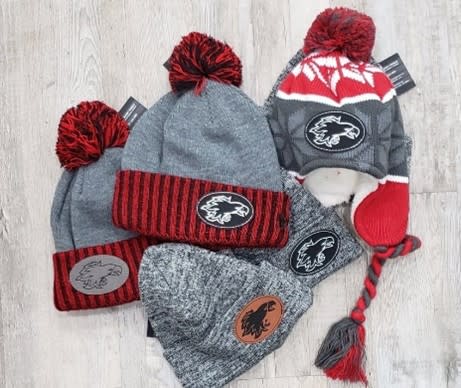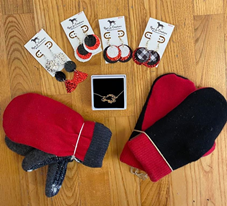 3. Clothing
If you are looking for the non-toy option, you can find clothing for kids and teens at Gerrells Sports Center, the Rilos + MiMi Market, Creative Impressions, Decorated Wearables, and Xtreme Signs and Graphix. Many of them carry brands loved by kids and teens.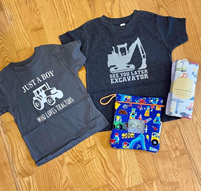 4. Electronics
Visit one of Devils Lake's local wireless retailers for your cell phone and electronic needs this holiday season. With two Verizon Wireless locations, and one AT&T location you can find cell phones, iPad, watches, and more.
Friends, Co-Workers, Neighbors, and More
1. Plants and Flowers
Plants and flowers are an easy gift for friends, co-workers, and neighbors. You can pick up amazing items at Mark's Greenhouse and Floral, Krantz Floral and Gift and Devils Lake Greenhouse.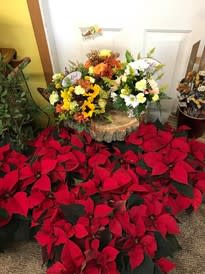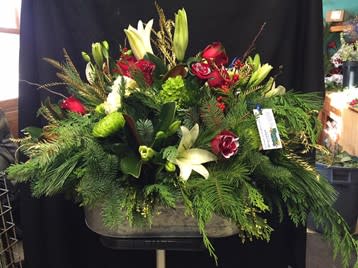 2. Gift Cards
Gift cards are a great way to support local businesses during the holidays and a great gift idea that everyone loves. Pick your favorite restaurant, hair salon, nail salon, or store to share this holiday season.
3. Gift Boxes
Several retailers in Devils Lake offer gift boxing services to help you create the perfect gift box. Visit Rilos + MiMi Market or Creative Impressions to design a custom gift box. You can also find fun knick-knacks and additional small gift items to add into a gift box at Devils Lake Greenhouse, Krantz Floral and Gift, LaMotte's Paint & Glass and LoneTree Design!