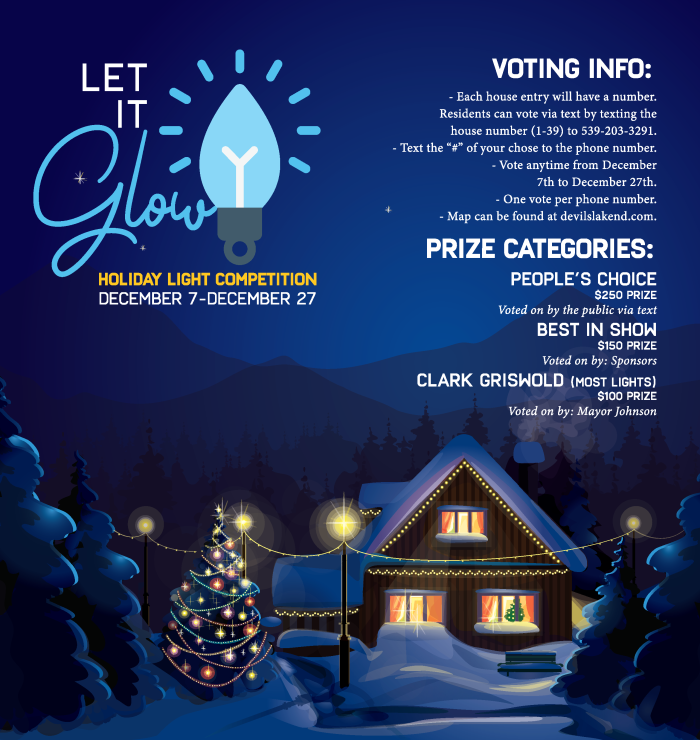 It's true. There is nothing better than seeing thousands of twinkling lights on a cold, snowy night, listening to joyful holiday music as you drive through town with the ones closest to you. As a challenging and trying 2020 comes to an end, we're here to do our best to spread cheer, warmth and excitement to our community.
This year, we will be kicking off our 1st annual, Let It Glow Holiday Lights Competition!
Click this interactive link to get all of the addresses in the competition. Interactive Map
Click for a downloadable version of the map Download Here
Once you have driven by all of the stops, vote for your favorite house!
Text your vote "#" to 539-203-3291. Each phone number receives one vote.
Vote anytime from December 7 – December 27.
Prize Categories
People's Choice - $250
Voted on by the public via text
Best in Show - $150 prize
Voted on by sponsors
Clark Griswold (most lights) - $100 prize
Voted on by Major Johnson