As most of you are reading this you are probably just finishing up your deer season and getting ready for the upcoming hard water season!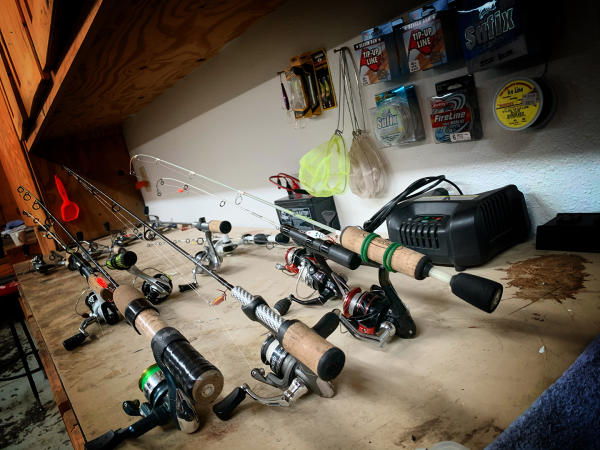 With anticipation of first ice comes a transition time to get your butt geared up and ready for the first walk on hard water! There are a few simple things I like to do every fall before ice season kicks off that I would like to share with you that may help save some time and hassle when venturing out for the first day of fishing.
Electronics- I like to grab all of my electronics (drills for auger, flashers, batteries for shelter lights, headlamps, etc.) and set them out to make sure all batteries are fully charged and working. There is nothing worse than getting all setup for your first venture onto the ice to only realize your battery in your flasher isn't charged or even worse yet has gone completely bad. This is always a huge sense of relief when I know electronics are in good working order.
Gear- One last thing, which may be the most important, is your ice fishing gear. This is the perfect time to check the integrity of all of your rods, lubricate reels and check the fishing line. I also like to organize my tackle to see what I may need to restock on for the coming season.
Heaters- A test run on your ice shelter heater is always a good thing and being able to do that in a controlled environment like a garage or a yard is a good way to purge the lines of any vapor locks that may have occurred over summer storage. This ensures that when you turn your heater on once you have made your way onto the ice that it will fire right away. Heaters also bring me to another point, propane, now is a good time to make sure your propane bottles are full or if you run the small 1lb bottles that you have stocked up on them for the coming winter. In my opinion heat is one of the most important things during ice fishing, the more comfortable one is the longer they can last and wait out the bite.
Shelters- At the beginning of every spring I always set my shelters up and clean them thoroughly. I always like to set them up one time in the fall to make sure there aren't any visible tears in the material, broken zippers and to check and make sure all applicable tent stakes are there for hub style shelters. When ice fishing in North Dakota you will want your shelter tied down sturdy and all tears patched up as heat retention in the shelter is crucial when those January days reach -15 degrees and there is a stiff 20mph wind.
Remember when venturing out this season that no ice is ever safe. Use extreme caution on early ice, venture out in pairs, use spud bars and wear ice cleats! There are many ice seasons ahead of us so lets not make this our last one!
Ps- Don't forget to grab a box or two of hand warmers. Not only will they help keep your hands warm for a person like me who hates fishing with gloves, they also work great in your pocket to keep your phone warm so the battery doesn't drain instantly!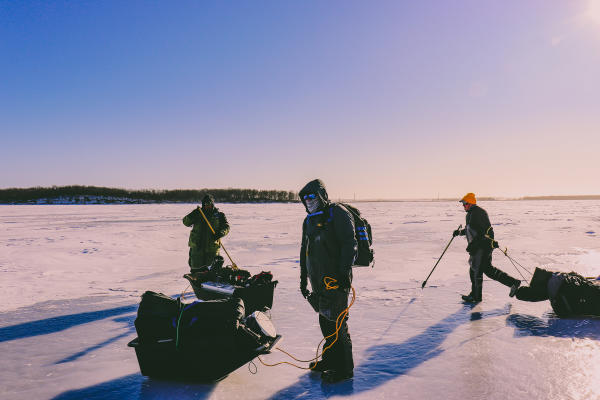 Here's to a great season on the ice!
- Tanner Cherney