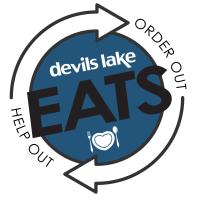 Because of COVID-19, dining out (for now) means dining in at home.
However, that does not mean you have to cook! There are a lot of take-out and delivery options available.
Bar & Grills
Most fast food drive throughs remain open at this time.
The Dinner Grab app is also available to delivery during store hours at Old Main Street Café, Subway, Thirsty's and the ND Coffee Connection.
restaurants that we know are currently closed: 
Charras, Paul's Asian, the Spirit Lake Casino & Resort, Ty's Lodge. 
Didn't see your favorite Devils Lake restaurant listed above? It's possible they may have been unintendedly missed. When in doubt, give them a call to see what their COVID-19 policy is.