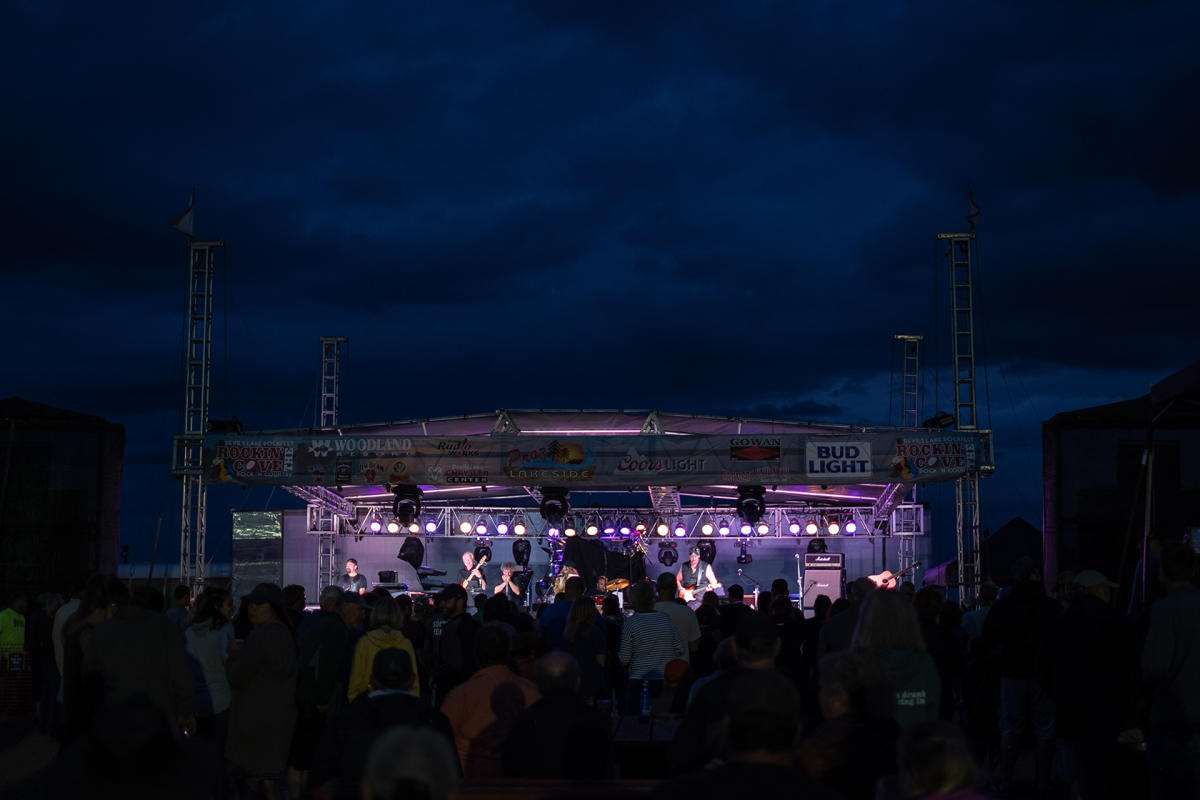 Planning an event in Devils Lake? Download the Event Communication Checklist to help you plan a successful event. A good rule of thumb is to release your event information about 10-12 weeks before the event, and then periodically refresh your information.
1) Create a Facebook Event. A great idea is to tag Visit Devils Lake and/or the Devils Lake Chamber of Commerce as a co-sponsor. Even though we may not be a sponsor, this will help us see your event and we can share the event to our pages, giving you even more exposure.

2) Enter the event onto the Devils Lake Community Event Calendar. It's easy! If you haven't already, create a username and password. Next, click the "Submit an Event" button on the top right corner. Enter all of the information for the event. As the creator of the event, you have the power to go back in at any time and make changes, ie; additions, time corrections, updates, etc. It's a great idea to add the preliminary information such as date and location as soon as you know it to give others in the community an idea of what is taking place. As your plans come together, you can make information event updates to your calendar submission.

3) Plan your story. Pull out three key messages you want to present about your event. This is a good time to also create a timeline of details to help keep your event planning on track and organized.
 
4) Write a press release. When it is finalized, make sure to send it to the Devils Lake Journal, Devils Lake Chamber of Commerce, Radioworks and other media outlets as applicable. They will share your content across their platforms.

5) Enter your details onto the ND Tourism website. North Dakota Tourism is another great outlet to share your event details and garner more attendance. Under the "Partner Access" tab, create a username and password, and then enter all of the information you entered into the Devils Lake Community Calendar.
 
6) Create a poster. Creating a poster and distributing around the area is another great way to create a buzz for your event. Is your event family orientated? Then make sure to share the poster with schools and daycares around the area as well.

7) Keep the information updated. One of the most important things you can do is keep your information fresh, correct and in the hands of the viewers. This is where a calendar timeline can come in handy.

8) Create an advertising schedule and budget. This will come in handy to determine your needs. Did you know that the Devils Lake Visitors Committee has an event grant program? Download the form here Event Funding Application Form to find all the details.

9) Keep your momentum going. Communication will be the key component to a successful event. Make sure you are communicating with your target audience often. Social media posts, live videos, e-mail blasts and paid advertising efforts all make a difference. Make sure to tag and highlight any sponsors you have confirmed to give them exposure and keep a lasting partnership.

10) Send personal invites. Contact local media reporters to your event about a week in advance to help gain exposure during the event.
 
Once your event has been planned and implemented successfully, take a breath and then follow up on a few helpful steps After the Event.
Send thank you notes to your sponsors, recap the dos and don'ts for next year. Decide on a date for next year right away to get it on the calendar. Post photos and video of the event once it's over to showcase your hard work.
The Devils Lake Chamber of Commerce and its Tourism Department are always willing to help and answer any questions. Make sure to reach out if you have any questions.
Contact Paula Vistad (Chamber Director), Suzie Kenner (Tourism Director) or Rachel Schaefer (Event & Communication Coordinator) at 701-662-4903,  tourism@gondtc.com or chamber@gondtc.com.