Devils Lake, ND Waterfowl Season Opening Soon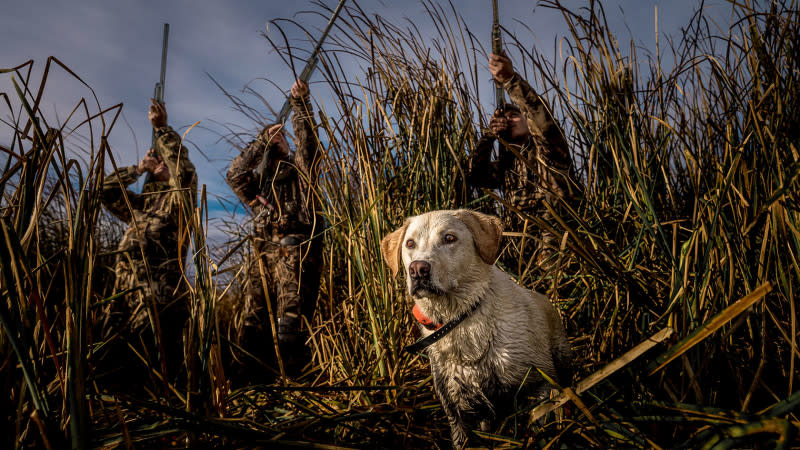 Some things never change.  Like the expectations of a new hunting or fishing season about to open.  Or, even about what toys Santa might leave under the tree. 
After years of talking about Devils Lake in north-central North Dakota rising, gobbling up farms, roads, and homes, the tide has turned.  Despite drought conditions and lake levels receding, still the local duck and Canada goose populations and the expected later snow goose migrations are expected to be "OK." 
That prediction from Devils Lake, North Dakota wildlife resource management supervisor Brian Prince.  He said, "I'm expecting the early season in the northeast to be OK with local birds.  We are seeing good mallards and teal in the remaining wetlands.  The Canada goose numbers are looking good with a fair local production this year."
The state youth waterfowl season opens Sept. 18.  Resident waterfowl season starts Sept. 25, and non-resident duck/goose hunting begins Oct. 2.
Drought conditions since last fall affected ducks.  The prairie potholes and wetlands have mostly dried up.  Prince said, "I haven't seen it this dry since the late 1980's and early 1990's.  That's when Devils Lake was about 40,000 acres.  It eventually grew to nearly 200,000 acres, and is now about 160,000 acres. 
As nature has continually faced changes, the bird-life has also adjusted.  "We're seeing a much larger population of white-faced ibis here this year; the numbers have continually increased over the decade," he said.  Something to consider for hunters, Prince noted is that the flyway thru Devils Lake brings shovelers, gadwalls, widgeon and an array of diving species.  "Another interesting recent occurrence is the increase in wood ducks numbers in the Devils Lake region," he said.
There was a good flight of snow geese this spring.   They nest in the Arctic, and no matter the reproduction results, all those adults will be returning.
Devils Lake is blessed with many excellent guide services.  They love the fall, as do the hunters, because it becomes a "Cast & Blast" time.  Most days are a combination of waterfowl and walleyes. Fall is the time for trophy walleyes, giant pike, with some perch.  When combined with guides who love it all, clients receive the best of both fishing and hunting worlds.
Hunters should check out the state Game and Fish website to learn about the new electronic posting law.  Land may be posted online or physically with signs.
Details about everything you need to know about Devils Lake (the City and the Lake) including guide services can be located at devilslakend.com.