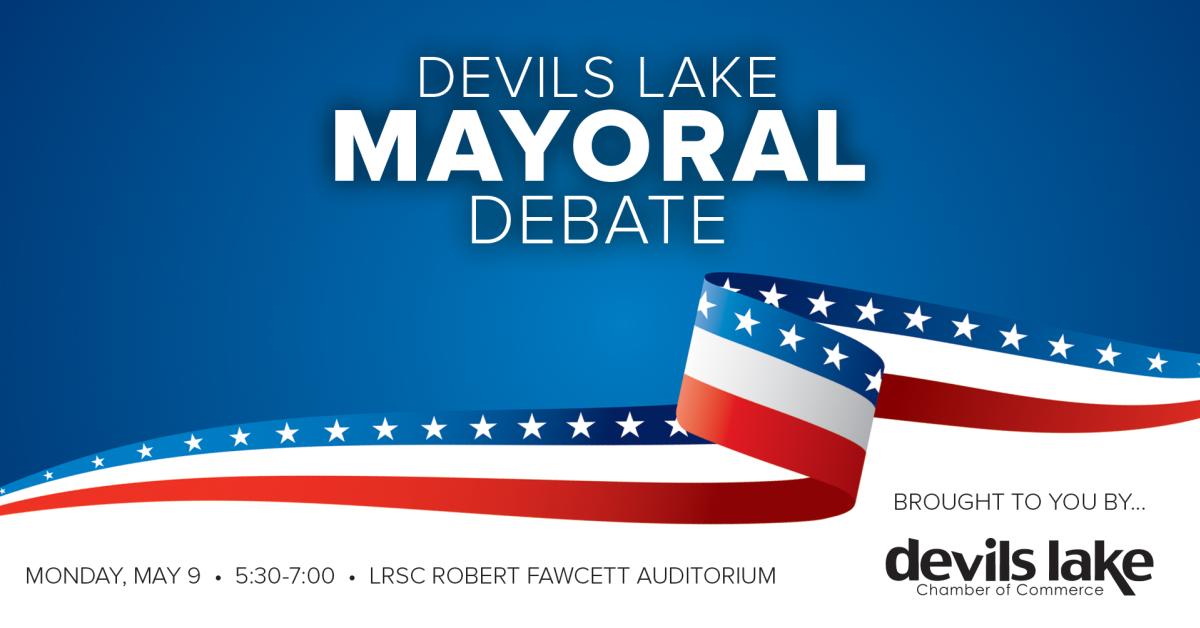 The Devils Lake Chamber of Commerce will be hosting a 2022 Mayoral Debate. This Debate will serve as an opportunity for community members to hear directly from the 2022 Mayoral Candidates.
All mayoral candidates have been invited to participate in this debate for the opportunity to discuss their stance on community issues such as, economic development, housing, city growth, childcare and health care needs.
This forum will be hosted at the LRSC Robert Fawcett Auditorium from 5:30pm to 7:00pm on May 9, 2022. It will be open to the public. 
More information will follow regarding the candidate backgrounds and live stream information.