Devils Lake has no shortage of amazing restaurants. Whether you are visiting Devils Lake for a couple days or just want to take a day trip to the area, our days of the week restaurant breakdown will help you plan your dining while visiting beautiful Devils Lake, North Dakota.
Monday - Thirsty's Bar and Grill
Known for their well-priced food items, Thirsty's Bar is a great place to eat in downtown Devils Lake. If heading there for lunch you will often find people gathered around playing cards as Thirsty's is a local favorite hangout spot with a friendly atmosphere.
If you head to Thirsty's on a Monday night you can experience owner Sarah's dog house night. Served in a dog bowl with chips or fries you will have a hard time deciding which hot dogs to try, which is probably why they have an option to add a second hot dog at a discounted price. With 24 hot dogs on the menu ranging from the OMG dog with macaroni and cheese and Pulled pork to the Scooter with Bacon wrapped, scrambled eggs, onions, cheese, and green peppers there is a hot dog option for everyone.
Thirsty's is a bar so you must be 21 and over to enter, you can check out their Facebook page for more details: https://www.facebook.com/pg/thirstysdevilslake

Tuesday - Ty's Lodge
Located right on the beautiful East side of Devils Lake right off Highway 2, Ty's lodge is a best known for their Tuesday night pizza. They feature a unique homemade pizza special every Tuesday as well as a regular pizza menu that only comes out on Tuesdays. Some of the pizza specials have been Silly Dilly Pickle Pizza to Bacon Mac n' Cheese,
Make sure to check their Facebook (https://www.facebook.com/tyslodge/ ) page each week to find out what their special pizza is for the week.
Kids are welcome at Ty's Lodge.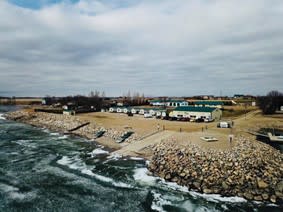 Wednesday - Charras & Tequila
We are very lucky in Devils Lake to have an authentic Mexican Restaurant located in City Plaza right on Highway 2. Charras & Tequila is a great option any day of the week to visit with your entire family. You will enjoy large portions of amazing homemade Mexican food brought to you by a very friendly staff, surrounded by beautiful Mexican art and décor. The bright colors of their beautifully painted booths and chairs are mesmerizing and Mexican music plays throughout the restaurant.
Charras has quickly become a must stop spot for people regularly visiting Devils Lake and you can always find people posing for photos in front of their Mariachi statues out front or getting their customary pie in the face taking a tequila shot (for 21 and over of course) while wearing an authentic Mexican Sombrero during their birthday visit.
Visit their Facebook page for more details https://www.facebook.com/charrasandtequila/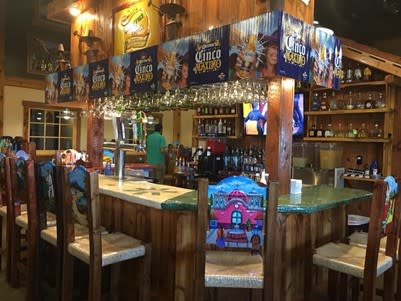 Thursday - The View $15 Steak and Shrimp
If you are looking for a dinner with a beautiful view of Devils Lake, head to The View Steakhouse Located inside Spirit Lake Casino and Resort. It's the perfect date night option or place to enjoy a high end meal with friends. The restaurant is located on the top level of the casino surrounded by oversized windows allowing you to capture a beautiful view of the lake while you enjoy a delicious meal. If you visit on Thursdays you can order steak and shrimp for only $15. The View is also serving alcohol with a full cocktail bar.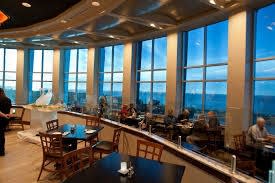 The view is open Wednesday to Sunday and all ages are welcome. Visit https://spiritlakecasino.com/have-you-seen-the-view/ for more details.
Friday - The Ranch Steakhouse
Voted one of the best 50 steakhouses in America, The Ranch is a definite favorite among locals and regular hunters and fisherman visiting Devils Lake. The Ranch, with its rustic charm and homemade comfort food, is a landmark restaurant in Devils Lake; it was established by 1946 when a young couple converted it from a massive barn that was located on a Devils Lake Farmstead. Today you can often find the current owners Joel and Ashley making sure everyone is getting the best treatment and food in their restaurant.
The Ranch is best known for their prime rib served every day until gone and of course their steaks. But many locals visit the ranch for their sushi roll where they are often found asking "what is your sushi roll today?" as soon as they sit down.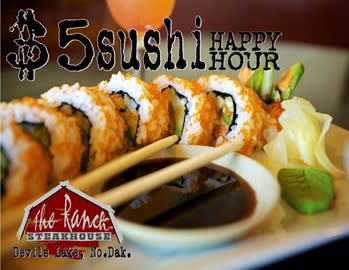 If you are 21 and over and you sit in their downstairs bar which features special bar options like select $5 appetizers, including the sushi roll and $1 grandpa beers every day from 4-6 and 8:30-10.
For specials updates check out their Facebook page at https://www.facebook.com/The-Ranch-Steakhouse
Saturday - Proz or Proz Lakeside at the Cove
Proz has two restaurants in Devils Lake which are both amazing, one is located near downtown Devils Lake and Proz Lakeside at the Cove is located at Woodland Resort on Creel bay.
Voted one of the best patios in North Dakota, dining on the patio at Proz Lakeside is a definite must when visiting Devils Lake where you can enjoy a delicious meal with a view of the Woodland beach and Devils Lake's Creel bay. Creel bay is known as a recreation area of the massive Devils Lake making it a fun place to watch boaters tubing, water skiing, and jet skiing while sitting on the patio. If you are visiting in the winter it's a fun place to sit by the window inside an watch the icers come on and off the lake.
During summer months Proz Lakeside has live music almost every Saturday and if visiting the Proz Lakeside area you can also enjoy drinks at the lakeside bar called Bobbers located right beside the marina of Woodland Resort making it fun to watch the boats come in and out as you enjoy a drink.
Proz is known for their Prime Rib served on Fridays and Saturdays only but you can also find unique appetizers and sandwiches on their menu.
While the Proz restaurant in town is 21 and over, Proz Lakeside is a great option for the whole family.
Their summer schedule is often action packed for a great time; make sure to check out their Facebook page for more details: https://www.facebook.com/prozlakesideatthecove/
Make sure to also check out their yearly weekend bloody mary and mimosa specials.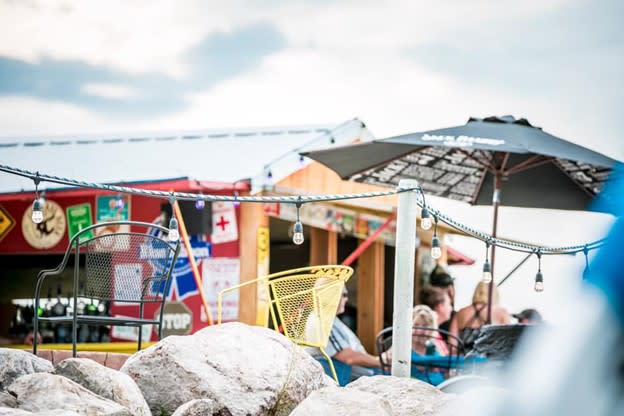 Sunday - Breakfast of Course
Local breakfast cafes serving homemade food are a must when visiting Devils Lake and it's hard to decide which one to choose, you will not be disappointed with any of them.
Although breakfast isn't the only type of food these restaurants serve, but each of them do serve a home cooked breakfast all day making sure there is no rush to hit one of these places up before you leave town.
Old Main Street Café - Located downtown Devils Lake
Mr and Mrs J's - Located on Highway 2
Whitehouse Café - Located in the Holiday Mall off Highway 2
Cedar Inn - Located on Highway 2
Devils Lake Doughnuts - Located on 6th Street SE