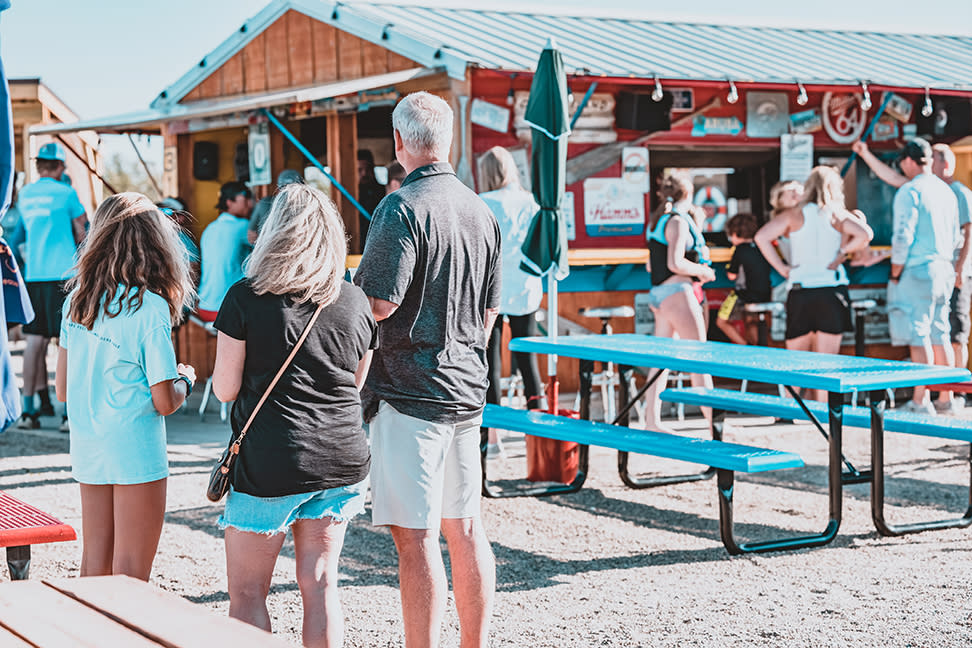 Devils Lake, Ramsey County, the state of North Dakota, the USA and the world felt the economic impacts of the Covid-19 pandemic.  However, due to the beneficial resource known as Devils Lake, the 165,000 acre fishery that attracts thousands of visitors, tourism kept things perking along quite nicely in this part of the globe.
 
Recent statistical analysis by Tourism Economics unveiled in August showed annual visitor spending in Ramsey County was highest in 2021 than any of the previous five years.  The overall spending attributed directly to tourism was $57.46 million.  The next highest was the pre-Covid year of 2019 when it was $56.65 million.
 
The 2021 expenditures were broken down by category: $10 million for lodging; $19 million for food and beverage; $10 million for retail; $9.5 million for transportation; and $8 million for recreation.  "The lake draws fishermen and waterfowl hunters," said Suzie Kenner, executive director of Devils Lake Tourism, "It stands to reason that they show up and require lodging, meals, do some shopping, buy boat and truck fuel and are major donors to the big picture."
 
The future looks even brighter based on the fact that there have never been as many walleyes captured in Devils Lake fisheries nets as this season.  Biologist Todd Caspers and his crew recorded a record35.3 walleyes per net compared to the average of 21.5 per net.  Walleye populations are at an all-time high.  Utilizing the same methodology for the past 31 years, the numbers of "keeper or eater" walleyes 15 to 20 inches set a record at 12.3 per net double the average of six per net.
 
Perch, the most popular winter target showed up in net surveys at 15.3 compared to the average of 12.  White bass also posted high numbers at 7.8 per net compared to the 5.6 per net average.  The northern pike desired class of 28 to 44 inches are at average.
 
Devils Lake resort owner Kyle Blanchfield said 2021 was a banner year, "Business was up 25 percent.  This followed a solid 2020; so far this year is very strong."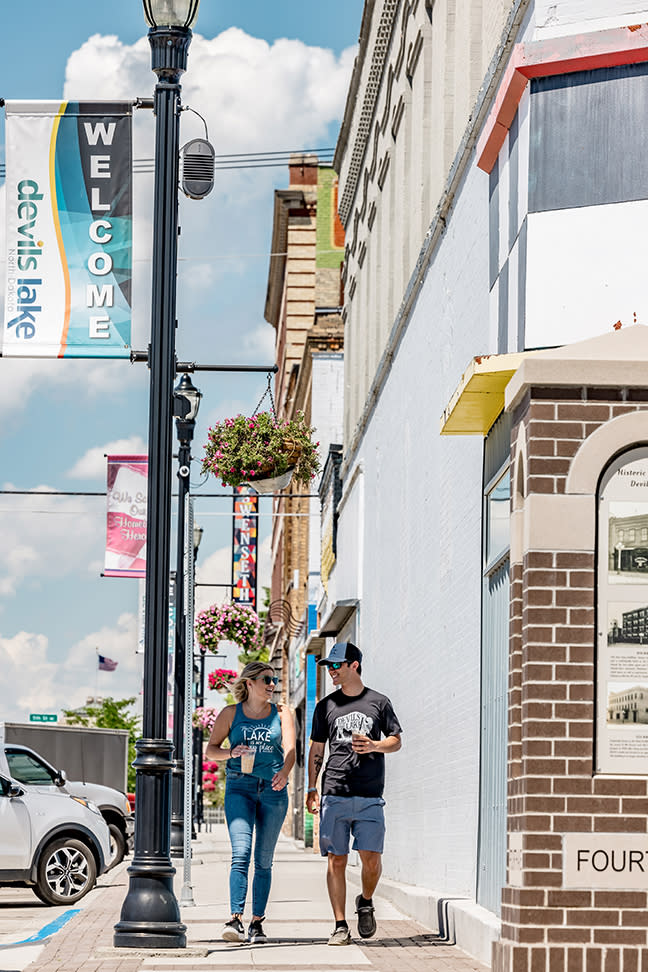 Blanchfield cited the amazing fishery, the fact the area is blessed with lots of ducks and geese and the entire area is under-commercialized.  "Being remote was a good thing.  People wanted to come here and get away from crowds.  I think the pandemic re-ignited people's love of the outdoors and they came," he said.
 
When the 2020 Covid alarm bells were ringing, fishing guide booked trips and lodging cancellations hit hard, especially in the spring.  "It caused an initial panic, but casual travelers and last-minute fishing clients filled those open gaps.  People had money in their pockets (couldn't spend it on normal things since so many establishments were forced to close) and showed up here," Blanchfield said.  "The past year demonstrated why visitors love Devils Lake and why they keep coming no matter what's happening in the country."
 
Perch Patrol Guide Service offers open water and ice season trips with a dozen guides.  Owner Zippy Dahl said 2021 was a perfect storm.  "As scary as Covid could have been on travel and tourism, last season continued the previous year's pattern that really surprised us.  Every Devils Lake guide service ran full in 2021; we were up 30 percent," he said.
 
About 50 percent "next year" guide trips are set before guests head home.  The 2019 guests did that.  April 2020 phone calls were devastating; people canceled trips.  Dahl said, "We watched a great schedule dwindle to nothing. Then, we went fishing in mid-May.  The Devils Lake tourism office spread the word about the great fishing.  Things happened immediately.  All those open dates began filling with new people, mostly those who normally traveled into Canada."
 
For 2021, those new 2020 clients, plus thousands of regular clientele tried to squeeze into the schedule.  The 2022 season has been busy, but Dahl figured a repeat of the huge 2021 numbers would be a stretch.  However, he is very optimistic about the upcoming ice season.  "Ice fishing frenzy is already crazy.  Despite high fuel prices and higher inflation, the coming hard-water period looks like it will be a banner season.  I love booking ice trips during the hot July and August days." he said. 
 
Guide service operator Mark Bry agreed that 2021 was a really good year.  "Each year is better than the year before, especially the past 7 or 8 years," he said.  He cited the "team effort" starting with the tourism office and the fact the lake keeps producing.  "Remember, Devils Lake is affordable despite fuel prices.  It's a great destination with modern fish cleaning stations, and all the amenities any traveler could expect," he added.
 
"Guide business, due to the great walleye and perch fishing, has grown with awesome repeat clients and so many new folks wanting the Devils Lake experience," Bry added.  He said this season will run into another insanely busy winter on-ice time.
 
Visitors learn about Devils Lake guide services, resorts, businesses, lodging, casino, lake access and fish-cleaning stations, community activities, fishing reports and more on the website:  devilslakend.com.