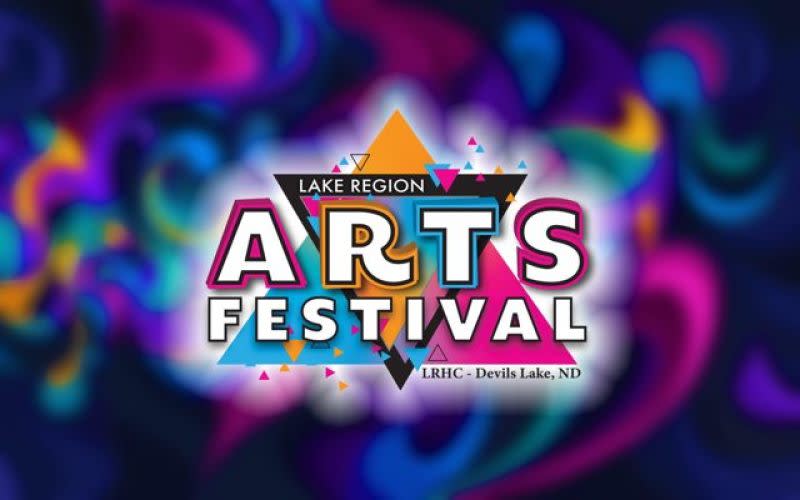 The Lake Region Arts Festival is a public event that will take place on Saturday, June 19th from 10-4 pm. With a VIP reception Friday night, art demonstrators, live performances and food vendors, this event is sure to be a success. Coordinators Lisa Crosby and Jennifer Parker have been preparing for this event since the fall of 2020.
On Friday June 18th, there will be an artist and VIP buyer's reception. VIP buyers are able to come inside the Lake Region Heritage Center from 6-7 pm and have to purchase a certain amount of artwork. From 7-9 pm, the public will be invited in at a cost of $25 to observe and purchase art work. Attendees will also be able to enjoy the food and beverages being offered.
The big event starts Saturday, the 19th, at 10 am. The live performances kick off in the park with a group of high school students singing the national anthem. There will then be a presentation of the flag & a performance put on by members of the student choir. Other live performances to look forward to throughout the day include Native American dancing, a sneak peek of the Fort Totten Little Theatre production and a performance by Mikki's School of Dance. If that isn't enough, Anne-Marit Bergstrom will be inside of the Heritage Center to sell and sign the book Roses of the Prairie. Bergstrom will also have two paintings available for sale.
There will be a variety of art demonstrators this year. Some of these include glass blowing, wood carving, black smithing, face painting, balloon twisting and clay sculpting. Those who come can expect several different food vendors to choose from.
Art vendors will also have their original work available for sale. The art being exhibited and judged will be inside of the Lake Region Heritage Center on the main floor. There are ten categories of art being judged by Walter Piehl, a nationally renowned artist. "There is almost $8,000 in award money going to the artists. Without the ND Council of Art, the artwork, our sponsors and the Lake Region Art Council, there is no way we would be able to offer that kind of award money," Crosby stated.
There is simply no way to tell how big of a turnout there will be this year, however, Crosby is hoping for a lot of people. "I think it's going to be a good turnout and I'm so thankful for all of the people who have stepped up to help."
Some of the largest sponsors of this event are Lucas Wakefield, the North Dakota Council of Art, the Lake Region Art Council, the Chautauqua Gallery, Bremer Bank, Bergstroms, Leevers, Jerome Wholesale, American Legion, the Devils Lake Tourism Department for Advertising and Lake Region State College.
Crosby's favorite part of the Lake Region Art Festival is meeting all of the different artists and seeing how generous the community is in helping put on this event.  "The most rewarding aspect is the enjoyment & excitement. Our goal is to put the Lake Region Heritage Center back on the map. I want people to recognize us as a community building."
You can find more information on this event by going to Lake Region Arts Festival on Facebook. Make sure to get out and enjoy the 2021 Art Festival, you won't want to miss it.