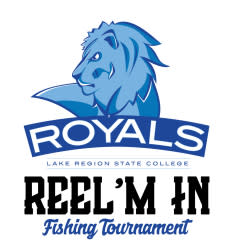 Win scholarships, prizes and an education!  The REEL'M IN fishing tournament is for high school students.  Each two-person team fishes with a boat captain.  They do it on one of the best multi-species lakes in the upper midwest – Devils Lake, North Dakota.
To qualify, students must be involved with a fishing club, organization or their school's fishing team, have fished in a tournament such as the Angler Young Angler series, the Minnesota Fishing Challenge or other charity fund-raising tournaments, etc.  Fishing educator, guide and World Walleye Champion Johnnie Candle will direct and host the event July 29-30.  
He said, "This is the very best time to fish Devils Lake.  Students will earn points in these categories: walleyes, white bass, northern pike and perch/crappies.  Lengths will be recorded.  The five longest fish of each category will be totaled for the top prizes including two $500 scholarships for the first-place team to Lake Region State College located in Devils Lake.  Second and third place scholarships are $300 and $200 respectively for each team member.
Fourth and fifth place earn Devils Lake Chamber bucks; $300 for fourth and $200 for fifth.  Sleep Inn and Suites will offer a two-night stay for sixth place.  A block of rooms at Sleep Inn has been reserved for $79 per night (701-544-1111).  
"Contestants should be able to catch them any way they want.  Numbers are the rule this time of year.  It's customary to go through a pound of leeches a day at the end of July and early August," Candle said.  "What's great is that as teams net fish and continue catching, recording and releasing, only the five longest in each category will be counted."
Students will learn about Lake Region State College.  Not only is it located in the heart of great hunting and fishing, but some of the industry leaders, guide operators, TV personalities and others call Devils Lake home.  "What a plan," Candle said, "Go to college and enjoy outdoor activities when not studying.  Learn what you need to be successful."
The college is known for business, marketing and entrepreneurship.  A two-year program sets up many people for their careers.  Candle noted that 10 graduates are now working right in Devils Lake, following their passions.  They are full-time guides, earning a living, and making a life on the water and on the ice.    
Candle also teaches a college-level course that helps students understand and appreciate fishing.  Subjects in his class, Ice Fishing and Open Water Fishing 101, include species, forage, habitat, knots, gear, tactics, how to be successful on ice or water, and more.  The class consists of four evening sessions of two hours each plus a full day on the water.  Students earn one credit for this real-life experience.
"It will be eye-opening for future college students to see what is available and how far an associate degree can take them in life," he said.  "Besides they will spend time on one of the best fish-factories in North America."
Student teams may enter at https://bit.ly/royalreelmin.  Or, call Candle to talk about it, or have him chat with prospective teams, 701-371-9431, or johnnie@gondtc.com.
DEVILSLAKEND.COM is the best source for up-to-date fishing reports, guide service listings, lake conditions, lodging, casino, community activities and much more.