Devils Lake, ND – This is exactly how professional angler Johnnie Candle feels about Devils Lake, ND.  "It is pretty easy to promote the town I work in, live in and play in.  The people here are great, the city is doing well, and the fishing and hunting opportunities are endless.  What else can you ask for?" asks the 20 year resident of Devils Lake, ND.
For 2021, Candle has entered into a promotional partnership with Devils Lake Tourism.  The primary objective of the plan is to provide useful information to anglers planning to fish on Devils Lake.  A series of live, on-line seminars that will focus on when and where to catch fish on Devils Lake now.  Johnnie will also promote the area during his vast travels across the United States as a touring professional walleye angler.
"It doesn't seem to matter where I am in the country, as soon as folks see the Devils Lake, ND on my truck they want to talk about walleye fishing in the lake that nearly tripled in size," states Candle.  "Do you really catch fish in old abandoned buildings? is one of the questions I get asked all the time."
"Johnnie plays a key role as an ambassador for our city and our outdoor opportunities.  When you add to it his standing in the fishing industry it only makes sense that Devils Lake Tourism takes advantage of what he can offer.  We are very excited for the live seminar series we have planned for this coming open water season," says Suzie Kenner, director of Devils Lake Tourism.
For the past several decades anglers from all across the United States have come to Devils Lake, ND to catch Walleye, Perch, White Bass, and Northern Pike.  The City of Devils Lake and the surrounding communities welcome the visitors with open arms and are glad to serve their visitors with a smile.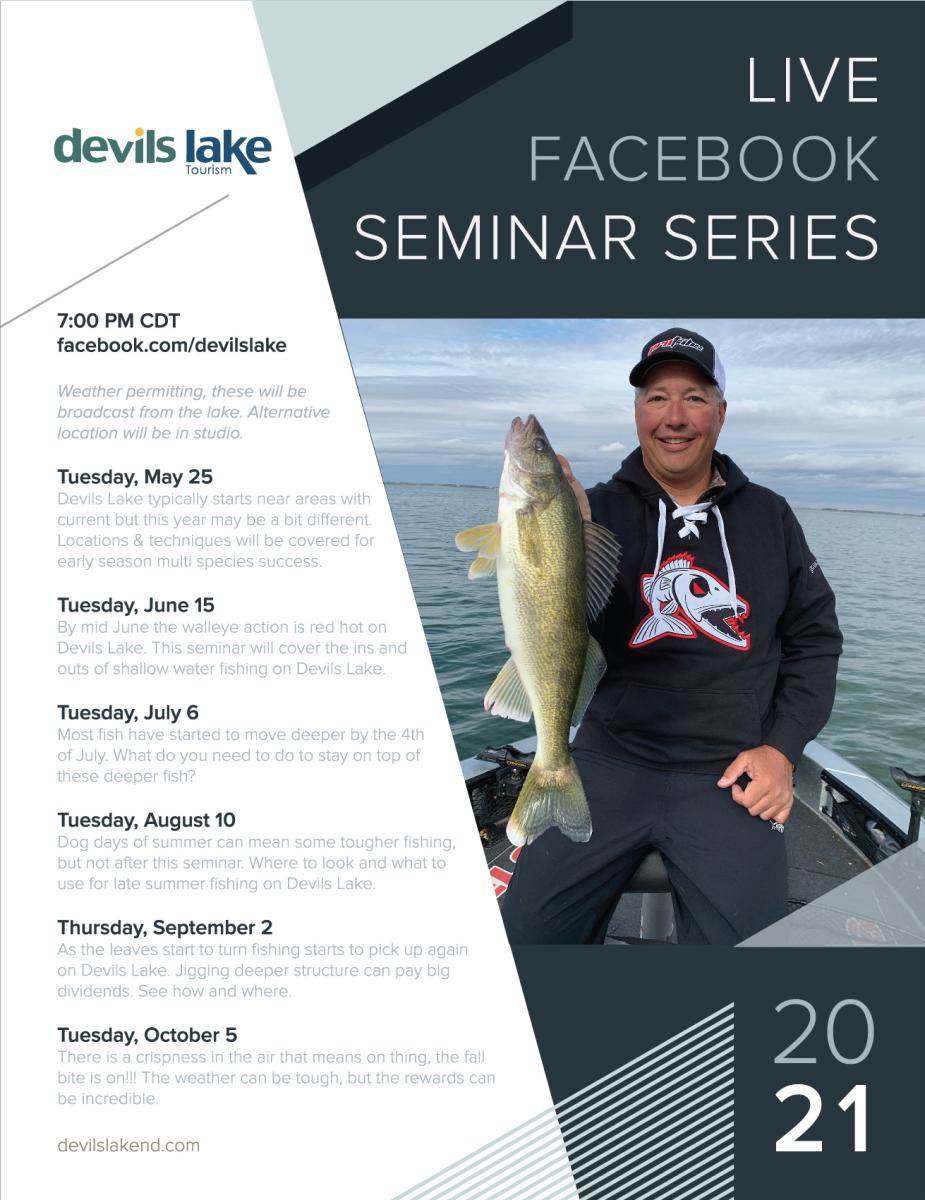 For more information on Johnnie Candle visit www.johnniecandle.com or follow him on Facebook at https://www.facebook.com/JohnnieCandleProfessionalAngler
For more information on Devils Lake Tourism visit www.devilslakend.com or follow them on Facebook at https://www.facebook.com/devilslake