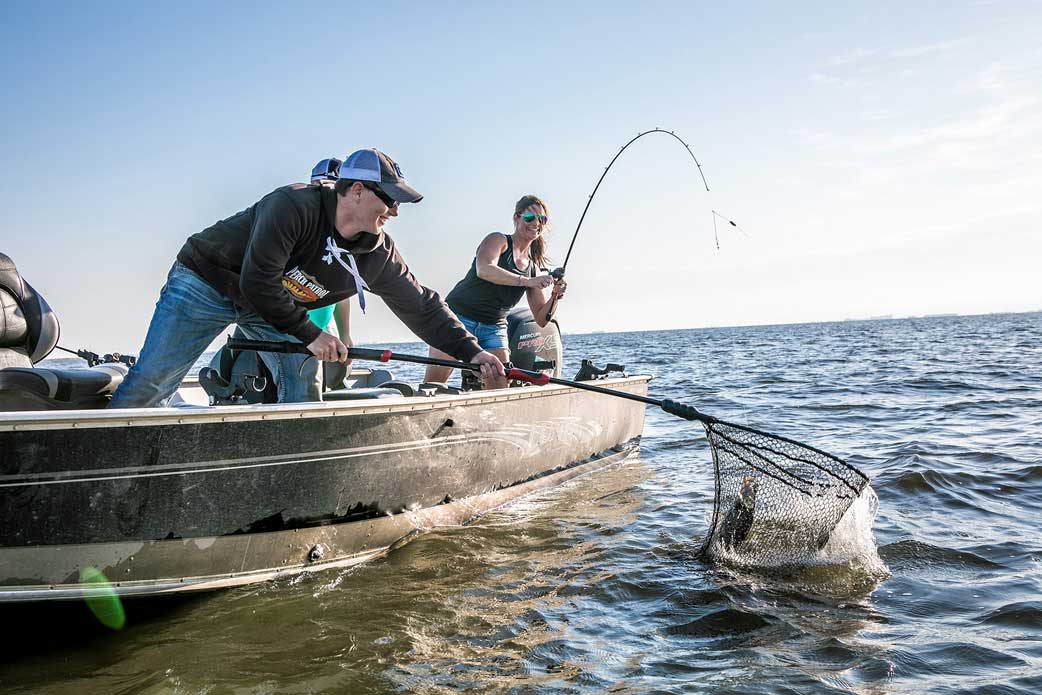 "Better safe than sorry," veteran Devils Lake, North Dakota ice guide Zippy Dahl said after closing out his 26th year on the ice.  His 10 guides operate under the apt title of Perch Patrol.  "This was an extremely busy winter, with clients filling most every day from Christmas through the first week of March," he said.
Business was solid due to the continued Canadian border closure and shaky ice conditions in much of the traditional ice fishing belt.  "Our ice shaped up early and fishing was very good; sad to see it end," Dahl said.  Normally Devils Lake would brag about 40 inches of ice in early March.  With 24 inches at best currently and shorelines, flooded roadbeds, pressure ridges and cracks opening up, the seasons are changing.
Many years the Devils Lake ice conditions hold constant all March.  Dahl explained that the prairie lake ice suffers when temperatures climb into the 40's and 50's and winds evaporate the ice.  "Remember, we have no trees or surrounding hills to break the strong winds," he said.
One of the reasons his clients enjoy the relatively late fishing is because this season they were catching solid numbers of 14 to 17 inch walleyes.  They were active and biting throughout the day this year, with many year-classes present.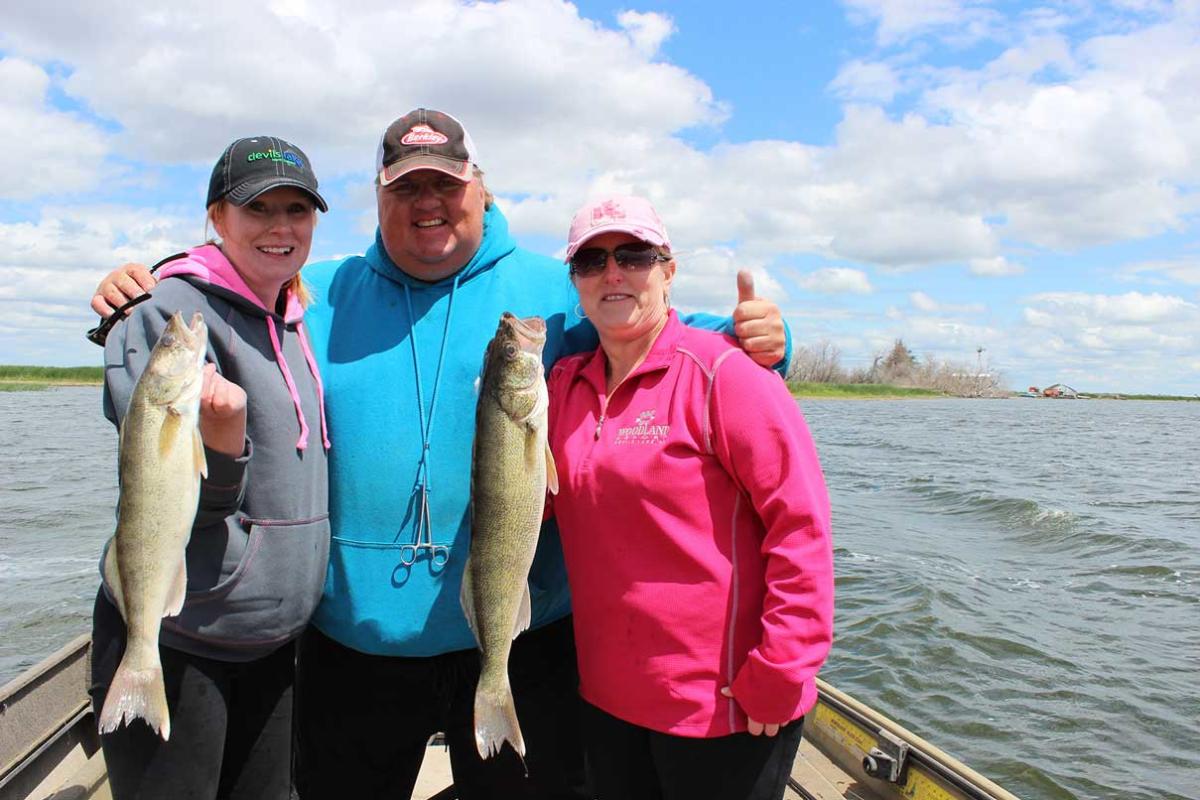 Perch were consistent.  "A lot of 9 to 10 inchers are in the system with some 11 to 13 class fish in the mix.  These 10-inchers will be bigger next winter," Dahl predicted.  September young-of-the-year net sampling by fish mangers showed the walleye catch rate at 28.9 per net compared to a 23.3 per net average.  In July, walleye adult sampling produced 12.5 walleyes 10 to 15 inches; the average is 9.5 per net.  The future of Devils Lake is looking good.
Transitioning to open water after a well-deserved rest, the Perch Patrol guides will kick off their season in mid-May or, perhaps earlier this year if Mother Nature agrees.  The spring walleye action picks up after noon, when the shallows warm.  A few degrees is a difference-maker when casting in 1 to 4 feet of water.  
Most of his guides slip bobber with leeches.  But, Dahl said casting with Salmo Hornets, Berkley Flicker Shads or Rapala Shad Raps is also popular.  Another favorite is the Northland Mimic Minnow.  "It's so much easier handling fish with a one-hook lure, especially when clients get into one of hundreds of schools of giant white bass," he said.
Looking forward, Dahl said he's pleased with how the guide calendar is filling, "Right now we're more than half full for June.  The new clients who would have gone north of the border last summer liked their Devils Lake experiences and are planning to return," he said.  With the virus, many people cancelled early, but new clients made it one of the most hectic guide years ever.  "It looks like that could be the case again this summer," he said.  Clients can eat walleyes when in town, keep 5 per day and take home 10.  Same limits for pike.  Zippy Dahl can be reached at perchpatrol.com.
Lake public accesses with fish cleaning stations are located around the 180,000 acre lake and free for fishermen.  A fish-cleaning station by Ed's Bait Shop on Highway 20 is available free of charge.  The Sleep Inn, Fireside, Cobblestone and SunLac Inn also provide indoor fish-cleaning facilities.
The website devilslakend.com is loaded with information about resorts, lodging, guide listings, up-to-date fishing reports, access maps, casino, community and family activities, tournaments, and much more.